Leo M. Rozmaryn, M.D.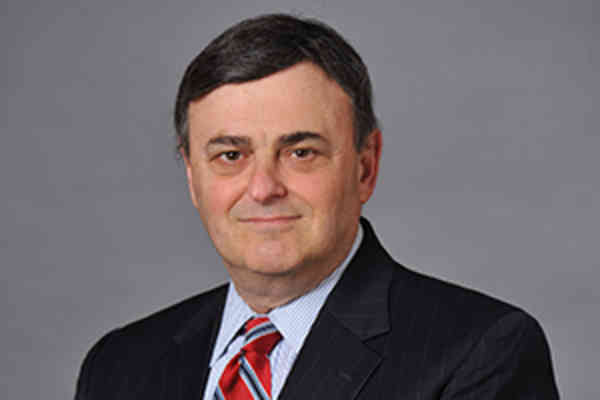 Biography
Dr. Leo Rozmaryn, M.D. specializes in reconstructive surgery of the hand and microvascular surgery at The Orthopaedic Center division in Rockville, Maryland. Dr. Rozmaryn has developed a keen interest in performing arts medicine; he is an elected member of the Performing Arts Medical Association and been selected as a member of Maryland State Committee for Medicine and the Performing Arts. Since 1990, Dr. Rozmaryn has served on the Advisory Board of the Music Medicine Clearing House. Dr. Rozmaryn enjoys teaching and has lectured both at regional and national meetings.
Among his interests are workplace ergonomics. He has developed a system for workplace evaluation and a non-operative method for treating Carpal Tunnel Syndrome. Dr. Rozmaryn is currently developing new methodologies for the study of motor strength in the hand that may lead to significant changes in standard diagnostic methodology and has secured a patent for his inventions in this area. He has also developed innovative techniques in micro-arthroscopy in the study of small joints of the hand. Dr. Rozmaryn is currently the Chief of Orthopaedics at Shady Grove Adventist Hospital.
To know about Dr Rozmaryn, please visit www.leohanddoc.com
Areas Of Expertise
Hand and Upper Extremity Surgery
Reconstructive Surgery
Microvascular Surgery
Specialties
Hand and Upper Extremity Surgery
Reconstructive Surgery
Microvascular Surgery
Medical Degree
The College of Physicians and Surgeons at Columbia University; New York, NY
Residency
Albert Einstein College of Medicine; New York, NY
Fellowship
Columbia Presbyterian Medical Center/New York Orthopaedic Hospital; New York, NY
Certifications
Board Certified: Hand Surgery
Board Certified: Orthopaedic Surgery
Professional Associations
American Academy of Orthopaedic Surgeons
American Society for Surgery of the Hand
American Association for Hand Surgery
National Capital Society for Surgery of the Hand
Major Accomplishments
Arthur Colwin Award for Academic Achievement in Biology
Developed a non-operative method for treating Carpal Tunnel Syndrome
Published many articles on hand problems in general and those specific to the performing arts
Hospital Affiliations
Shady Grove Adventist Hospital
Suburban Hospital